Following the overwhelming success of last year's event, we are excited to once again bring together the best CrossFit athletes from across the globe for a weekend of fierce competition and unparalleled excitement.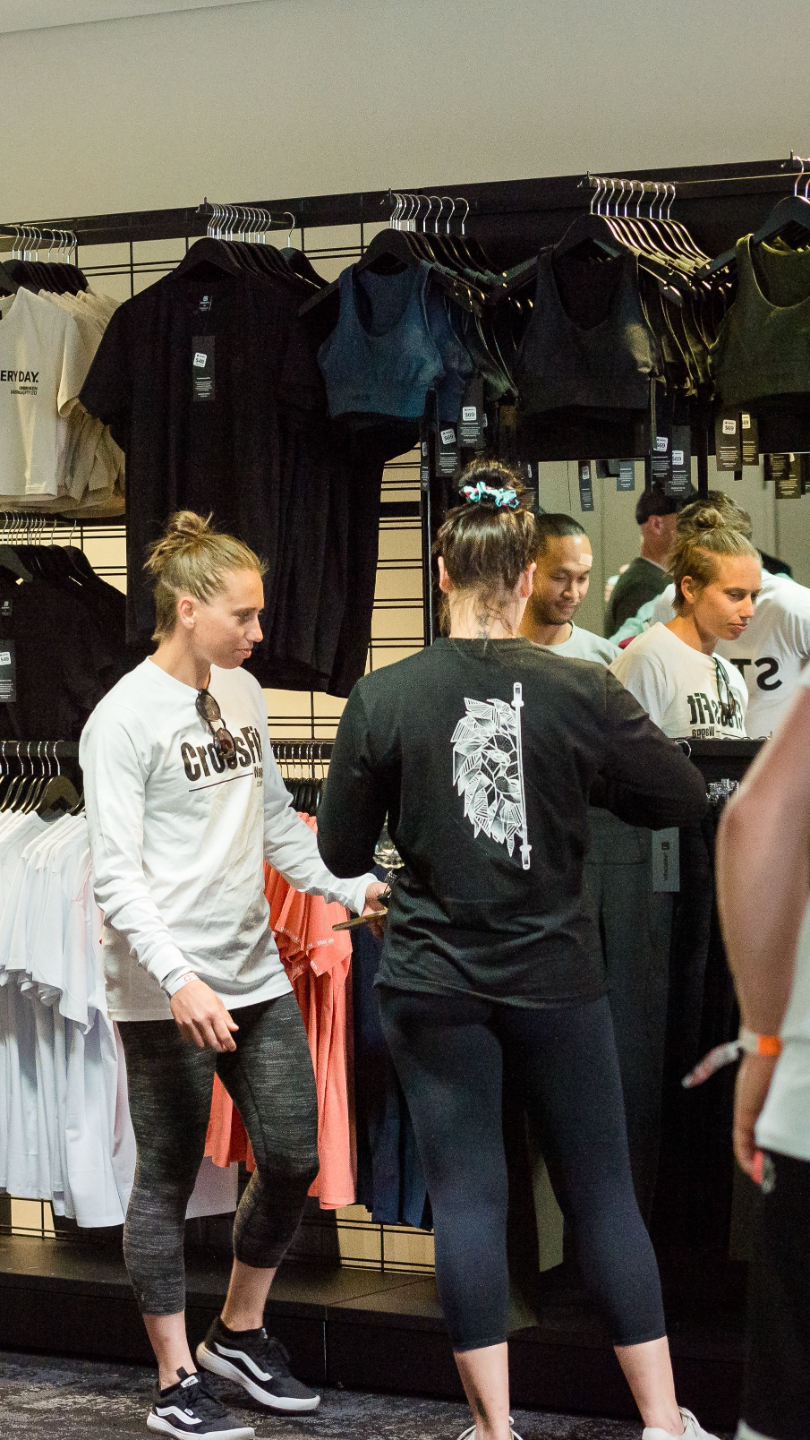 This highly anticipated event attracts thousands of fitness enthusiasts and athletes, providing a prime opportunity for you to showcase your products and services. By becoming a vendor at this event, you'll have the chance to connect with a highly engaged audience and promote your brand in the lead up to, during, and after the event. The Down Under Championship event is a fantastic platform to showcase your brand, expand your reach, and generate leads. Don't miss out on the chance to take your business to the next level – register now to secure your spot as a vendor before the limited spaces fill up.
SEND ME THE VENDOR OPPORTUNITIES PACK
The Down Under Championships is one of the

best competitions

that we attend on the Australian CrossFit Event Calendar. The comp isn't just about athletes it's about making sure everyone is well looked after and

everyone walks away with a positive reaction

to how the event is run. We had a very

successful

year in 2022 at this event and would encourage spectators, vendors, and athletes to attend in 2023.
____ BOXFIT
The energy at Down Under was

insane!

The vibe from the event

perfectly matched

what LSKD is about and the community we align with. As a vendor we were given more than enough

support

both during and in the lead up to the event. We look forward to coming back next year.
____ LSKD
Down Under was our first major competition as a vendor and we

couldn't have asked for a better experience.

Constant foot traffic across all 3 days, a combination of the

best athletes in Australia and an international guest list

, indoor coverage and great support by the Down Under crew throughout the weekend.

We'll be back in the Gong every year they'll have us!
____ FROG GRIPS
The 2022 Down Under Crossfit event was
executed really well

, with

smooth and efficient

operations from setup to packdown. The presence of Scott and Andreas throughout the entire weekend as a resource for vendors ensured a

seamless experience

. Any issues were promptly addressed, and their assistance contributed to the overall success of the vendors, as well as the overall event.
____ TRUE PROTEIN
We were
stoked

to be included in the DUC 2022 event as a vendor - our first event ever! Not only was the event itself

amazing

, but as a vendor we

couldn't have asked for a better experience.

The team leading up to the event were great and the venue staff were also friendly and

super helpful.

It was also really cool to be surrounded by so many other awesome vendors.

We loved it

and can't wait for 2023!
____ Salty Down Under