----------------------------------------------------------------------------
Australia's Premier CrossFit® Event
BACK IN 2023!
WIN Entertainment Centre, Wollongong NSW
Week 1 DUCQ23
AUG 21-25, 2023
Masters, Futures and Intermediate Online Qualifier
Week 2 DUCQ23
SEP 4-8, 2023
Elite Individuals, Elite Teams Online Qualifier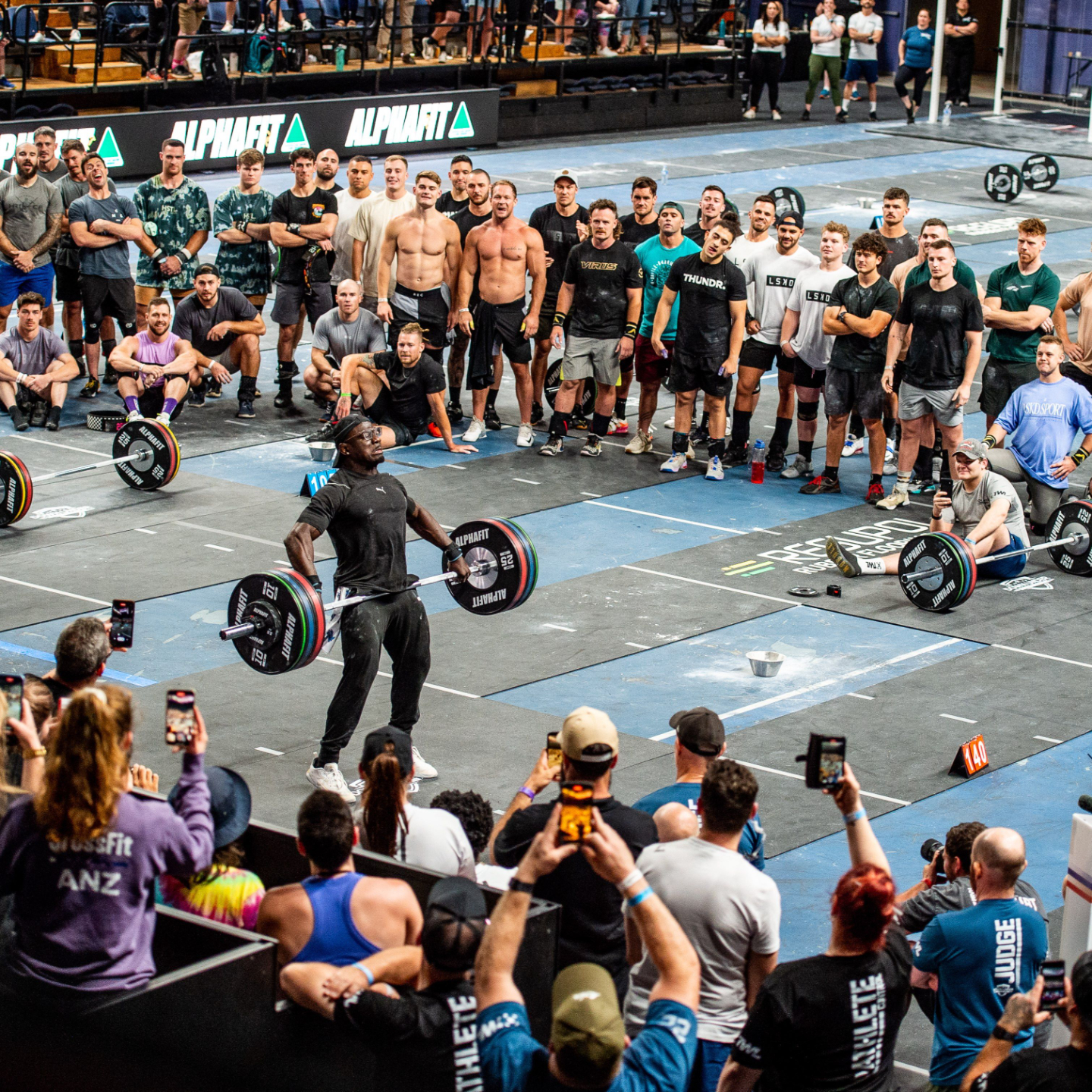 DUC Final
DEC 1-3, 2023
WIN Entertainment Centre, Wollongong
DUC23 Online Qualifier Registration Opens in
Interested in Volunteering for this year's event?
Register your interest to be a part of the amazing event crew at the DUC23 event.
Register now
What the athletes are saying about our event...
Chandler Smith
"I was absolutely blown away by what you all put together for this year's DUC. What separates your event from almost any other one that I've ever been to is how outstanding your people were. The fans came out in droves and were genuinely passionate about CrossFit. The volunteers and staff were as energetic and proud of their work as anyone I've ever seen, and the athletes were appreciative of new folks to compete against. Over the course of our time in Australia, we saw that this excitement towards fitness permeates the culture of the entire country, and it's definitely something we would love to be a part of again in the future. From the bottom of my heart, thank you for letting me be a part of what y'all have built."
Dion Walmsley
"As an athlete, I have been fortunate to compete in many competitions since my first big competition at Sydney Regionals 2010! While these include (as a Master) the 2016 and 2018 Games and 2020 Wodapoolooza, I can honestly say that the 2022 Down Under Championships was one of the best competition experiences I've had!"
Maddie Sturt
"Down under was more than an enjoyable experience. It was an epic weekend and a well run competition, with clear cut instructions and communication for athletes. The element of some workouts with male and female heats made it electrifying and I only heard positive comments from spectators! I will definitely be back again next year. There is nothing like throwing down in the Gong!"
Kirsten Mckessar
"DUCC this year was nothing short of amazing! As a Masters athlete I wholly appreciated the support and light shone on all
the athletes, including both the Masters and Adaptive athletes. I have attended many high level competitions including Wodapalooza and DUCC was by far the best experience as a Master I have ever had. DUCC successfully created an atmosphere for all athletes to compete amongst the best in Australia.
Be the first to know!
Event information and updates delivered straight to your inbox.